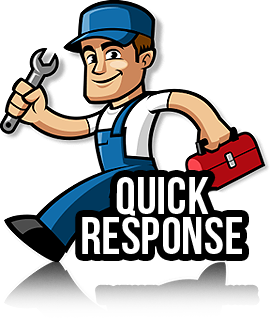 Mission Statement
Our mission is to provide our Sydney customers with high quality workmanship and exceptional service, to ensure they use us time and time again, and feel confident in referring us to friends and family.
Original Plumbing has developed an understanding of the kind of service a customer expects. You will never be left in the dark with Original Plumbing. Our technicians go out of their way to explain every step of the plumbing process to you. If things change along the way, you're the first to be informed.
---
Why are we a plumbing industry leader?
The answer to that question is in a million details….and we sweat every one of them. Every mechanic, every member of management and every employee is totally dedicated to this principle.
Original Plumbing
Original Plumbing has the dedication to fulfil our customer's needs and has always been imperative to the way we operate. We take a step further to ensure that we are able to get the job done professionally and on-time. We do our best to assess the situation and make the project as smooth as possible for the client.
After Hours Emergency Services
Licensed Plumbers
Discounts for Pensioners
Free Estimates
Friendly and Honest Service
Reliable and Ontime
Founded on Trust,
Service, & Quality Work
we love what we do, and we believe in it. It's not just plumbing to us, but a philosophy applied to every area of our lives. It's just the plumbing that's made us famous.
If you have any emergency plumbing needs, simply give us a call!
QUICK AND RELIABLE REPAIRER OF BLOCKED DRAINS
Our Company
Original Plumbing Pride themselves in being one of Sydney's most reliable and most available emergency plumbing companies.
The foundation of the business was built around the common areas of emergency plumbing like blocked drains, emergency hot water installation and repair and water leaks, however over the years it has progressed into highly specialised areas of the plumbing industry, like Pipe Relining, Leak Detection, Property Renovations and Commercial Gas applications.
Original Plumbing
1300 193 312
Emergency Services